The Most Personalised Year 9 Maths Tuition, Designed
For You.
Maximise your chances of coming first in Year 9 Mathematics, with QLD high school tutoring from the Top 5% of high school tutors in Brisbane.
Expected response time: within 24hrs
Expected response time: within 24hrs
Learn from Top Scorers, Subject Experts & Qualified Teachers!
The results speak for themselves:
is our student satisfaction
hours tutored with students
is the highest student ATAR achieved
We don't just improve grades.
We improve your confidence and love for learning.
Online Maths
Private Tutoring
SCIENTIFICALLY PROVEN METHODOLOGY
Ace your maths exams with a comprehensive study plan personalised to your learning style, schedule, past performance, curriculum and goals! Our experienced Brisbane tutors who know what it takes for success can guide and mentor you every step of the way. You will receive customised homework, mock tests focusing on areas of improvements, and detailed progress reports to analyse your performance – your chances of academic success are maximised in every way possible.
TOP-SCORING AND EXPERIENCED TUTORS
Top 5% of tutors in Brisbane
Our team of standout Year 9 Maths tutors are all set to help you reach your highest academic potential. Hand-selected for their impressive QCE results (with many achieving 99.95 ATARs), tutoring experience and personality, they embody more than just excellent qualifications – showcasing warm personalities and in-depth knowledge of Brisbane's curriculum requirements. From Olympiad finalists to medicine and actuary students; our expert tutors are the best of the best!
ACCESS EXCLUSIVE RESOURCES FOR FREE
Resources By 99.95 ATAR Scorers
Score top marks with the very same maths resources made and used by 99.85-99.95 ATAR scorers during their time in high school! As a bonus to your tutoring, you'll get access to a range of studying aids – notes, mock exams and past papers galore – across ALL your subjects (on top of the subejcts you are being tutored for) that will have your academic success soaring in no time. Take control of your learning journey now: claim your free resource by clicking the button below and submitting the form.
Expected response time: within 24hrs
Expected response time: within 24hrs
Meet some of Brisbane's Top Maths Scorers,
Experts & Qualified Teachers
Our tutors arent just smart; they are compassionate, engaging, and are like a friend!
Expected response time: within 24hrs
Expected response time: within 24hrs
Our tutors are from all around Queensland and are all specialists in their respective curriculums. We have even taught students from Brisbane's top schools, such as Queensland Academy for Science Mathematics and Technology (QASMT), Brisbane State High School, Mansfield State High School, Indooroopilly State High School, Cavendish Road State High School, Mount Gravatt State High School, Kelvin Grove State College, Brisbane School of Distance Education, Kedron State High School.
Preview
Exclusive Resources.
These notebooks will help you ace your maths exams like a 99.95 ATAR scorer! Filled with concise explanations and 1000s of exam-style questions plus answers specifically for Year 9 high school students – it'll have you topping the class in no time.
Bonus: You will receive these resources for ALL your topics complimentary to tutoring
Receive customised progress reports after every lesson, analysing your performance and providing feedback on areas of improvement. Your scores are maximised in every way!
Want to speak to one of our team members? Book a free consultation below and we'll get back to you within 24 hours!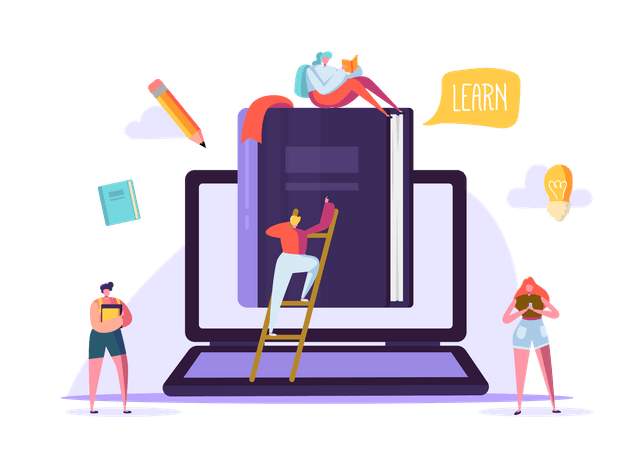 Expected response time: within 24hrs
Expected response time: within 24hrs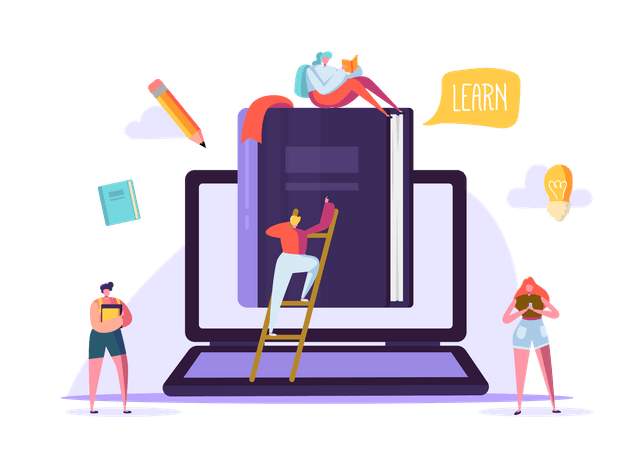 We couldn't be more grateful for all the positive feedback we receive from our students and parents! Read through the countless verified 5-star reviews below to find out about our students' experiences as well as what we can do for you.
Theresa de Castella
Year 12 Maths Methods
Just as the proof of the pudding is in the tasting, so too are the results that my daughter gets from tests and assignments! So far however, the sessions have given her a sense of confidence now that she better understands the concepts and has a framework around which she can do the work. Well done tutors for that alone 🙂
Rachel Li
Year 9 English
I highly recommend Emma Horgan as an English tutor. My daughter has been working with her for 4months and we have seen a tremendous improvement in her writing skills. Emma is patient, kind, and always makes learning fun. She takes the time to understand my daughter's strengths and weaknesses and tailors her lessons accordingly. Additionally, she provides detailed feedback after each session which helps my daughter to identify areas where she needs to improve. Overall, we are very pleased with our experience and would recommend Emma to anyone looking for an excellent English tutor.
Amit is my son's math tutor and he is doing magic!! My son is very happy with the way Amit explains things and makes math easy and fun! Amit not only assigns him homework on a regular basis, but is always there when he has any questions or conecpts that he's having difficulties with. Amit is a very caring tutor and we will be continuing classes with him as my son has seen great progress after being tutored by him. Highly recommend Excel Academics!
Callum Godfrey
Year 12 Maths Methods
Nischal is great tutor and doesn't just tell me what to do, rather gets me to think about the solutions to the problems and it has helped me a lot.
Our tutoring has made headlines in
Brisbane.
"The tutors of Excel Academics are ranked within the top 5% of tutors in Australia. Sreeya, the founder, has stellar qualifications as well as the other team members of the tutoring company"

- Zack Love from Medium
"Beginning as a solo tutor, Sreeya has grown rapidly over this past year to develop an incredible team of highly qualified tutors, who work to deliver world-class tutoring to Year 5-12 Australian students"

- Mia Salas from Parade
MADE BY 99.85 ATAR SCORER

FULL Study & Productivity Course
For FREE! Watch our 4 value-packed episodes covering: how to plan, how to study, how to ace exams, and how to take care of your mental health – brought to you by a 99.85 ATAR scorer. Although it is free, it is one of the most detailed productivity courses you will find specifically for your ATAR studies.
EXCLUSIVE TIPS AND TRICKS BLOG
Study Blog Written by Top Scorers
Check out our study blog containing invaluable tips and tricks on how to ace your exams. Each article is written exclusively by a top scorer, who not only scored in the top 5% but maintained a good study-life balance – which we encourage all our students to learn!  
1000's of Revision Questions
Check out our free revision library with thousands of active recall questions for chemistry, biology and maths. It also contains high-scoring exemplars for English, and a comprehensive UCAT guide. These resources were made and used by 99.85-99.95 ATAR scorers-turned-tutors during their time in Year 11 and Year 12!
The Year 9 Maths Curriculum in
Queensland
You deserve a tutor that works as hard for you outside of lessons, just like they do in them! We don't want to put your studies on autopilot; we adjust our lesson plans depending on how much progress you make and target any areas where improvement is needed. Plus, by studying Year 9 maths now with us it'll give you the best shot of slaying whatever comes up during those all important QCE examinations later down the road. The QCAA curriculum? Check. Your school's unit outline? Double check!
Year 9 high school maths in Queensland covers a variety of topics, including pre-algebraic concepts such as fractions, decimals and percentages; linear functions and equations; data representation and analysis; geometry; measurement; and basic trigonometry. Students also learn to use calculators to solve problems.
When studying for Year 9 maths, it is important to stay organised by breaking down concepts into smaller steps and developing a plan for completing each step. Doing practice questions or online tutorials can also help consolidate understanding of the material. Additionally, seeking help from teachers and peers can provide further guidance in finding strategies and solutions to problems.
Maths tutoring may be beneficial for some high school students, particularly those who struggle to keep up in class and have difficulty understanding the material. A tutor can provide personalised assistance and develop a tailored approach for a student to strengthen their problem-solving skills. However, it is important to ensure that the tutor has experience with the curriculum and understands the goals of helping the student reach their academic potential.
Prepaid 10-Hour Package from $700 – $750
Or Pay As You Go $75 – $80 per hour, billed after lesson
Full Flexibility
You decide when and how long your lessons will be. Your lesson plan is flexible as well!
No lock-in contracts
Our pay-as-you-go lessons will never lock you in - only continue if you're satisfied!
24/7 Support
Life gets stressful... so we're here 24/7 to help you out and answer your questions.
Secure Payments
Receive an invoice for each lesson and be backed by word class security.
› Year 9 High School Tutors near Brisbane City, Queensland and near me
› Year 9 High School Tutors near South Brisbane, Queensland near me
›Year 9 High School Tutors near Southport, Queensland and near me
› Year 9 High School Tutors near Toowong, Queensland and near me
› Year 9 High School Tutors near Indooroopilly, Queensland and near me
› Year 9 High School Tutors near Kuraby, Queensland and near me
Be sure to give us a follow as we host tons of free events and post exclusive tips and tricks to help you maximise your scores!