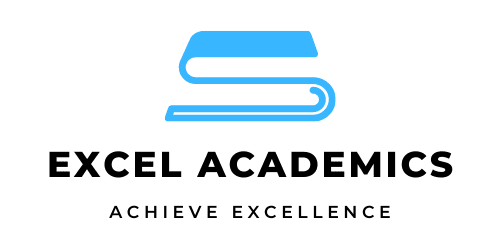 Excel Academics:
Australia's #1


Tutoring Team 👋
We are a team of motivated individuals who strive to help you achieve your academic goals, whether it be achieving the highest marks or improving your confidence in your skills!
With 90% of our tutor base consisting of university students who have passed through the same curriculums you are studying, and the other 10% consisting of professionals and qualified teachers; we deliver the highest quality tutoring, coupled with extensive experience in all fields of study – including but not limited to Maths, Physics, Biology, Chemistry, and English.
Are you studying the HSC curriculum? We will assign a tutor qualified in the HSC and achieved Band 6's. Are you studying the VCE curriculum? We will assign a tutor experienced with the VCE and achieved incredible study scores.
Our main priority is your personalisation and development. 
From 99.95 ATAR scorers to state rankers, our tutoring team consists of the best of the best! We're not just qualified but have 1000's of hours of combined tutoring experience.
You may be wondering: how did we get started?
Excel Academics officially began as a one-person team in 2022, specialising in group lessons. However, we took a deeper look into the classroom setting as well as our own group setting, and found that several students prefer a more personalised program rather than going at the school's pace or just completing extension work, respectively. At school, it is often difficult for the teachers to accommodate for the goals and abilities of all students; subsequently, several students either fall behind or lose interest in their education.
We know education is not a one-size-fits-all system, which is why our tutors personalise each strategy for every single one of our students. Thus, we then began expanding our team and developing customised homework and lesson plans for our students in order to nurture their strengths, improve their weaknesses – as we strongly believe that every child can succeed with the right support, skill development, and attention from a skilled and experienced tutor.
At Excel Academics, we believe the values we follow and embed in our tutoring is vital to our student's learning and development. Below, we have outlined what we believe to be the most important qualities and values in our company and how we can help you achieve your academic goals.